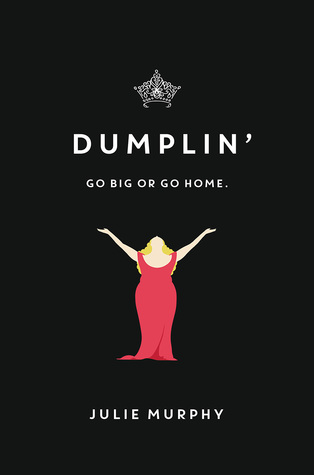 Description
Self-proclaimed fat girl Willowdean Dickson (dubbed "Dumplin'" by her former beauty queen mom) has always been at home in her own skin. Her thoughts on having the ultimate bikini body? Put a bikini on your body. With her all-American beauty best friend, Ellen, by her side, things have always worked…until Will takes a job at Harpy's, the local fast-food joint. There she meets Private School Bo, a hot former jock. Will isn't surprised to find herself attracted to Bo. But she is surprised when he seems to like her back.
Instead of finding new heights of self-assurance in her relationship with Bo, Will starts to doubt herself. So she sets out to take back her confidence by doing the most horrifying thing she can imagine: entering the Miss Clover City beauty pageant—along with several other unlikely candidates—to show the world that she deserves to be up there as much as any twiggy girl does. Along the way, she'll shock the hell out of Clover City—and maybe herself most of all.
With starry Texas nights, red candy suckers, Dolly Parton songs, and a wildly unforgettable heroine—Dumplin' is guaranteed to steal your heart.
Cover image and description both sourced from Goodreads, https://www.goodreads.com/book/show/18304322-dumplin?ac=1&from_search=true
Rating

Because like its protagonist Willowdean, this book unapologetically takes its turn in the spotlight, where it shines like the brightest of stars.
Review
I feel in a way compelled to begin this post by first being open about myself and my experiences with body issues and self confidence. I am a taller than average female who has never really been small, at least not since I was a child. I have broad shoulders, broad hips, and big feet, and even when I was at my lowest rate, when my mental health was at its best and I was loving playing competitive netball on a weekly basis, I was far from petite. While my BMI has probably never been considered overweight, I have spent vast portions of my life struggling with self confidence issues, and to this day I struggle not to compare myself to people around me and find myself wanting. While I have never been in Willowdean's position of being the self-proclaimed fat girl in a small town, I know what it's like to feel uncomfortable in my skin.
There are so, so many things I loved about Dumplin'. Its message about body-positivity and acceptance is something I believe everyone in our society needs to hear more and more, but it was the way in which this message was conveyed that meant the most to me. I am so passionate about body-positivity and self-love, but I also know how incredibly hard it can be. Willowdean's amazing stance regarding  self-confidence and loving yourself for who you are was inspiring and affirming to read, it was her struggles and self-doubts, and the way she chose to push through and overcome them, that made her, and her story, really resonate with me. It is all well and good to tell women of all ages that they should love themselves and be comfortable with who they are, but if we don't give them reasons why or help them to learn how, it can often seem like an unachieveable  dream. Optimism, motivation and positivity play a hugely important role in helping people to overcome prejudice and become comfortable in their own skin, but I think it is equally important to remind people that it is OK to struggle with that positivity and to question their worth. It was Willowdean's doubts – and the frustration and betrayal she feels when she realises that, despite everything she so strongly believes, she still gets self-concious – that made her feel incredibly real to me.
Willowdean's journey as the story progressed was a really wonderful one, and I loved the way she continued to learn from different characters and experiences. The characters within the story were so diverse and varied, and each and everyone one had their own issues and their own struggles, which were often quite different from the ones you would expect. As Willowdean got to know certain characters better, she began to reassess her own opinions about them, and about people as a whole. for me, it was a wonderful reminder of how complex and multi-faceted human beings are. We each have our own story, our own struggles, and our own triumphs, and no matter how much we learn or how far we've come, there will always be new ways for us to grow.
Following Willowdean's story of self-discovery was thought provoking and inspiring, and the ending was, at least for me, the perfect final act of a show-stopping performance. This book came to me just when I needed it, at a time when I was struggling with myself and my self-belief, and it is a book I will be recommending to many, many people for years to come.
In Summary
A bright, humorous and enjoyable book that covers some important topics in a way that encourages self-reflection and -examination, while also reminding its readers that no one is perfect, that we all have insecurities and self-doubts, but that we are all, 100%, no questions asked, deserving of love, and respect, and most importantly, or joy.